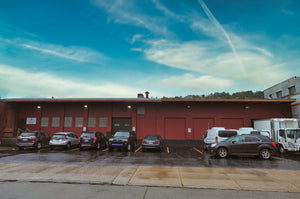 Strip District - Pittsburgh
Our Story
In 1958, the Weiss family opened and operated a successful corned beef, roast beef and pastrami manufacturing plant in downtown Pittsburgh, which later moved to the South Side. Their well-respected, quality products were a cornerstone of delis and eateries throughout the region. When owner, Harold Weiss, was looking to retire in 1995, he was adamant about keeping the business locally based and family-owned.
At the time, a local entrepreneurial businessman was determined to remain in the region, raise his family and support the local economy. He purchased Weiss Provision and has worked tirelessly over the last three decades to build and maintain the successful legacy of the business (which now resides in the Strip District). Within a year of purchasing Weiss Provision it became apparent there was an opportunity to provide Western Pennsylvania restaurants with unique center-of-the-plate solutions.
Today, a team of trained meat cutters hand-cut products daily which allows the restaurants and country clubs we serve to properly manage their food costs while receiving only the freshest products. Over the years, chefs, restaurant owners and friends would order meats to enjoy in their own homes. With the rise in demand for convenience, supporting local and health-conscious cooking, The Prime Butcher was born.
In the comfort of your own home, you can experience restaurant quality, heavily marbled steaks and chops, matched with intense flavor. The Prime Butcher will continue to follow the same principles that Weiss Provision was founded on and continues to operate by, delivering high-quality products and family-like customer service.
It's like having your own personal butcher whenever you want (without the mess). From our block to yours!